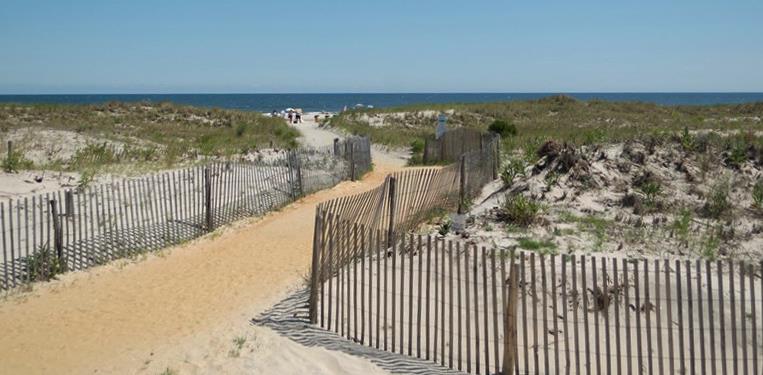 Nothing beats renting a cottage or house in Ocean City for your extended vacation. For families, a summer or winter Ocean City rental provides the space you need to be comfortable, and often Ocean City vacation rentals are reasonably priced and have the amenities you are looking for while on vacation in Ocean City, NJ.
Preparing for Your Ocean City, New Jersey, Beach Vacation Home Experience
If you're new to vacation rentals in OCNJ, you may be wondering if there is anything you need to do to get right into the action. The truth is, to enjoy beach rentals in OCNJ, all you need to do is come prepared with your love of the beach, the water, the blue sky, and relaxing in a peaceful and fun environment while letting your cares slip away.

One of the great things about living on the beachfront is you don't have to worry about a lot of details. That said, you may wonder if there are a few things you need to bring to maximize your enjoyment during your stay. Here is a convenient OCNJ rental guide to help you with a few things you might want to consider bringing along.
What to Bring to Your Ocean City, New Jersey, Beach Rental
Generally, when you arrange to rent an Ocean City vacation home, you will find most necessities at your disposal: a fully functional kitchen, TV, easy access to the Ocean City beaches and town. If you want to make your vacation more home-like, you may consider packing or ordering a few items to ensure that your Ocean City vacation is fun and safe for everybody.
Here are just a few suggested items to pack for your Ocean City, NJ, vacation:
Linens and Sheets – While certain vacation rentals provide sheets and towels, most do not. Plan to bring your linens and towels, and if need be, check with your rental agent before you leave home to make sure you've got the right sheets for the beds. Your rental agent is always happy to answer any questions you might have.
Rain and Weather Gear – Regardless of what time of year you travel, Ocean City weather may be unpredictable. It is always a good idea to bring along a sweater, jacket, or raincoat just in case.
Safety Equipment – In the event of a power outage, it's always a good idea to keep a flashlight handy. Not every Ocean City vacation rental provides one, so pack it for the trip. A first-aid kit is also a must for any getaway.
Groceries and Water – Whether you are new to Ocean City, or a repeat visitor, bring some groceries for the first few days as you get situated in Ocean City. Canned goods, dry pasta, and drink mixes are good to keep around for quick meals for your family and friends.
Laundry Soap – If you are staying for a while, you will need to do laundry. Bringing your home brand of laundry soap will lend a comfortable feeling to your Ocean City vacation home, especially if the rental doesn't provide any.
The Fun Stuff -If you have buckets for building sandcastles or boogie boards or anything else that makes your beach stay more enjoyable, bring that along as well.
Bringing small, personal touches from your home into your Ocean City vacation home, along with staples for meals and safety, will help your stay in your Ocean City vacation rental fun, safe, and memorable for the whole family.
Arranging Your Beach Rental in Ocean City, New Jersey
If you have not already made arrangements for beach rentals in OCNJ, Goldcoast Sotheby's International Realty is here to help. We are the leading experts in providing luxurious vacation rentals in OCNJ to a wide range of customers. Our goal is to unite extraordinary homes with extraordinary lives. We do that with the homes we sell and we do it with the homes we rent.

When you find beach rentals in OCNJ through Goldcoast Sotheby's International Realty, you are assured an experience like no other. With the help of our Ocean City, NJ, rental guide, you'll enjoy an unparalleled experience, enjoying birding, bike riding, fishing, other water sports or just relaxing and enjoying the beach with your family. This OCNJ rental guide will be a good start, but we know you'll quickly find ways to fully immerse yourself in the experience of beach house living in Ocean City.
Goldcoast Sotheby's International Realty for Vacation Rentals in OCNJ
If you're looking for beach rentals in OCNJ, there really is no better realty company to help you find your ideal rental than Goldcoast Sotheby's International Realty. Experience is one of the biggest hallmarks of reliability, and Sotheby's Goldcoast International Realty has a trusted brand with a history going back not years but centuries.
Consumers of fine things around the world know the Sotheby's International Realty name is synonymous with the most extraordinary of experiences. Furthermore, Goldcoast Sotheby's International Realty knows Ocean City, NJ, and we know how to find the right beach home property that will suit your needs and lifestyle perfectly. And we do it all while adhering to the very highest standards of personal service and professionalism in every single agent who represents our brand.
To start your extraordinary beachfront life experience, take the time to look through our vacation rentals in OCNJ now, then contact one of our friendly, knowledgeable, highly professional Goldcoast Sotheby's International Realty agents to find out about taking the next step in renting one of these incredible homes.