Vacation Rentals
in Ocean City,
New Jersey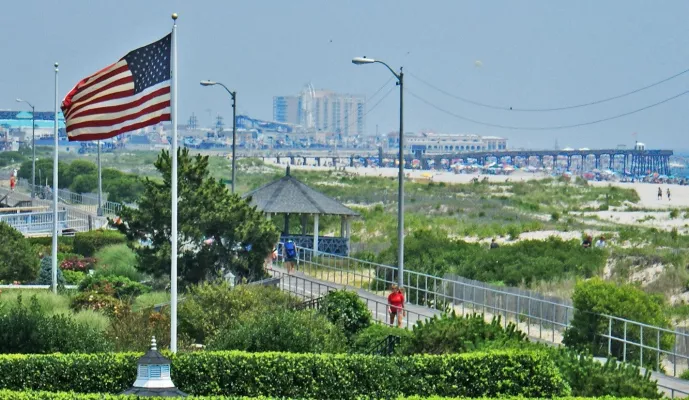 Ocean City: A Superior Vacation Destination
Why does Ocean City attract visitors from around the globe? The answer is because you get everything you could want in a shore vacation, all in one small, walkable community. Ocean City includes a variety of wonderful coastal neighborhoods, including the beachfront and bay area, as well as quiet communities off the beaten path. You can enjoy world-class shopping and dining, as well as access to the iconic Boardwalk and other nearby amusements.
What interests you about Ocean City, NJ? Our team of real estate professionals can help you find the perfect choice among South Jersey vacation rentals to meet your unique needs.
Making Sense of Your Options
When searching for a beach vacation destination, you'll find no shortage of options. What makes Ocean City different from other beach communities? It starts with location. This is a thriving vacation spot that's just hours from many of the East Coast's big cities, meaning you won't have to invest in a plane ticket or a long car ride just to get here. And, once you arrive, you have everything you need in one place. Whether you are traveling alone, with a family or with a big group, you'll find diversions that will help you and your companions fall in love with Ocean City and all it has to offer — just as scores of previous visitors have fallen in love with this beach destination.
The Benefit of Owning a Vacation Rental
There's an added benefit to vacation rentals in Ocean City, NJ. Should you choose to invest in vacation rentals in NJ, you can use your property to enjoy Ocean City when you want to visit, and you can rent your condo or home when you're not using it.
Owning a vacation rental gives you a go-to spot in a highly popular destination, as well as a new income stream that helps offset the cost of enjoying your Ocean City, New Jersey vacation rental. Our team is adept at helping investors identify properties that are prime for owning and leasing. Get in touch to learn more about your options.
Why Choose Goldcoast Sotheby's International Realty?
When you want luxury in vacation rentals in Ocean City, New Jersey, you won't find a more qualified team than ours at Goldcoast Sotheby's International Realty. Our firm specializes in luxury homes and condos in the Ocean City area, and each of our agents has unique experience in and knowledge of this area — assets that will benefit you as you search for South Jersey vacation rentals.
Contact us today about vacation rental in Ocean City, NJ.